What is Judo

 

Therapy

A way way was in the "jujutsu" of Japan ancient times with sappou, but it was being inherited from a competition Kunimochi charge continuously as "judo therapy (honetugi or sekotuin)" until I came in the Edo Period. I introduced an element of Western medicine to the technology and was developing as "judo reduction" in Meiji Period.

There is "way way" as the technology which makes an injured person recover more than sappou where it's judo by Dr. Jigoro Kano and is aggressive at a war in recent years. An injury of the bone fracture, the dislocation, the sprain, the contusion and the bruise which occurred by the cause of the acuteness and the sub-acuteness using a hand skill by judo reduction and.
The preserving treatment for which the spontaneous recoveries ability was utilized to the full is performed to waist tsuu.
The degree of the injury and the obstacle is ascertained accurately and it's treated appropriately.
Judo reduction is admitted as Judo Therapy as Japanese traditional medical treatment in WHO (WHO) issue "traditional medical treatment and report about complementing and substitution medical treatment" in February, 2001.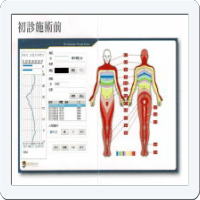 Traditional treatment
The spontaneous recoveries ability is Tsutomu man has primarily who cures himself by himself, and it's also called The spontaneous recoveries ability.

For example when time has passed even if I fall down and get a bruise on the body, and it becomes blue with and a scratch, it's possible to restore skin and return to beautiful skin soon.
It's because the healing ability is functioning, that that also heals over again the bone which broke its bone.
A nerve is moving right. For example when I have a chronic disease of diabetes, there is KO t where it takes time for healing.
The spontaneous recoveries function is obstructed by this, and there is a problem with nervous communication's being not ordinarily done. It's secreted by an autonomic nerve and thinks because I concern in a chemical problem of an external secretion.
The spontaneous recoveries ability, effectively, oh, it's important to do in the state which has no press of an autonomic nerve to come and do.

But rather early treatment is important to every kind of injury.

It doesn't mean sweepingly that I recover by leaving freely with a spontaneous recoveries.
When not treating an early stage with a slight sprain as well as a bone fracture right, it isn't possible to heal naturally in the right direction any more.
In other words, the management to draw out the spontaneous recoveries ability man has right is needed.